I received from Writer78 last night. I got the greatest swap stuff. She really must have paid attention, because everything she gave me was perfect!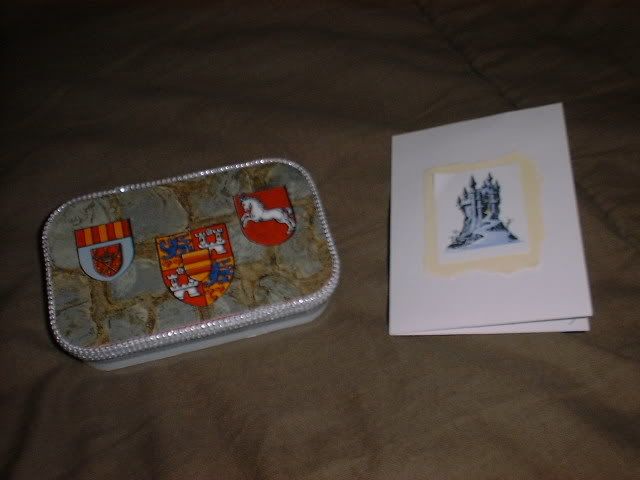 Here is a picture of the front of an altoids tin that she altered for me. It has coats of arms and the really neat stone looking paper. Also the little card she sent me.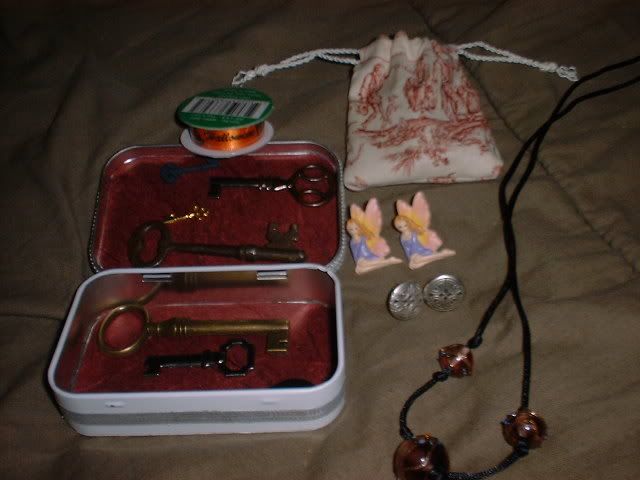 Here are all my inside goodies. A beaded necklace, 2 pairs of earrings, a cute drawstring bag to keep them in. Some Happy Halloween ribbon. And LOTS OF KEYS!!! I love keys so much!
I was so excited I teared up a bit when I opened it!
Lucky Lucky Me!
I sent some supplies to dontlookback, and she received them. I hope she's as happy as I am. I have 2 other packages out right now, but those were going out of the country, so I don't know how long they will take to get there.